First Steps on the Platform as a Mentee
1. Welcome to Mentor Lane!
We're excited to have you join our community as a new mentee! You haven't received an invitation from our side to create your profile on my.mentorlane.com? Get a closer look at our application process and apply here via video!
2. Registration at my.mentorlane.com

Once you've received your invitation, just click on the link. You can now sign up with your personalized invitation code. After that, you only have to confirm your email address.
3. Create your Mentee Profile
First things first! Navigate to the settings to manage your profile. You should add a display name, a username, your location, a profile picture, and a short description of yourself. Your profile is the cornerstone of your presence on my.mentorlane.com, you will be able to find all your mentoring relationships and transactions here.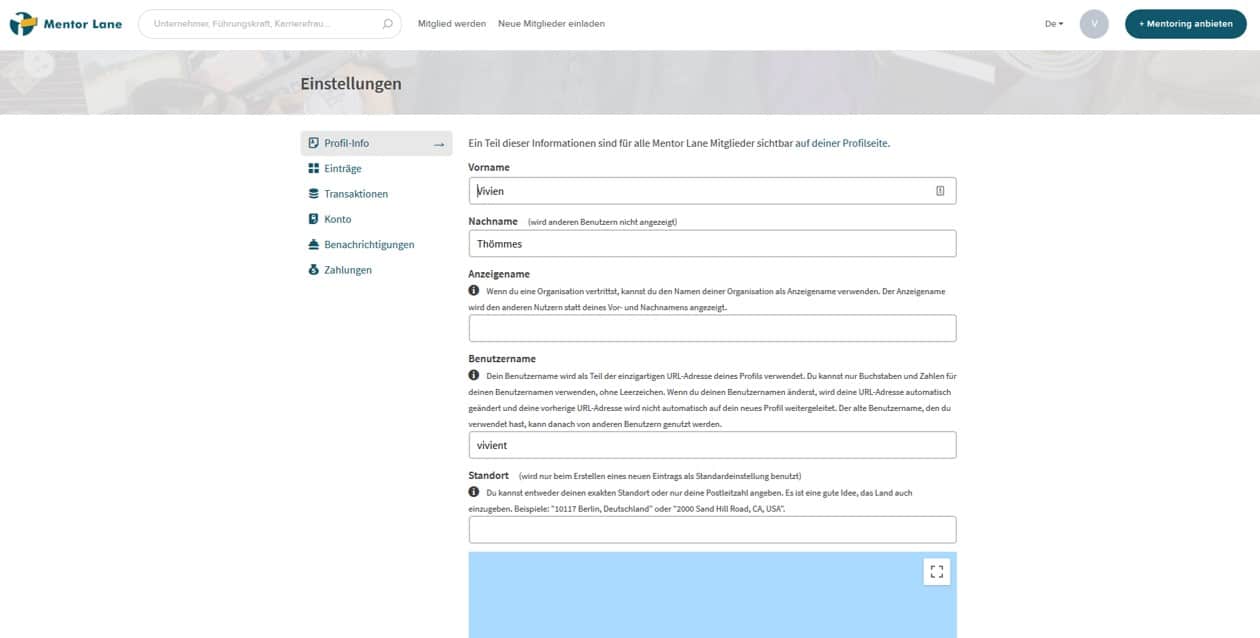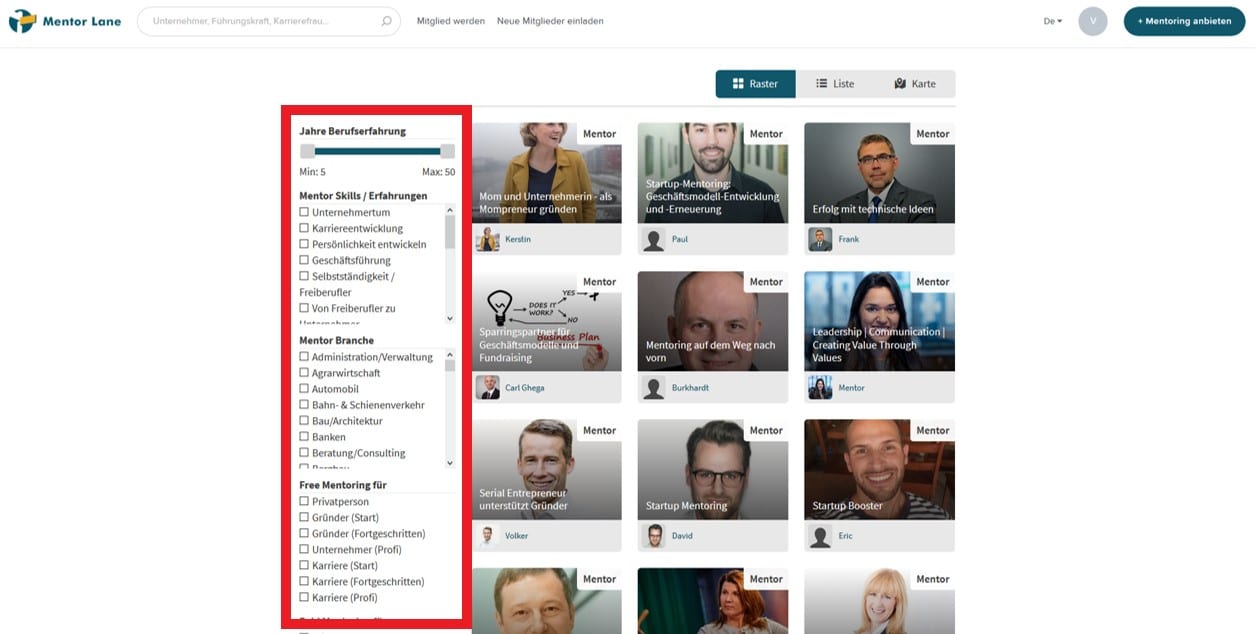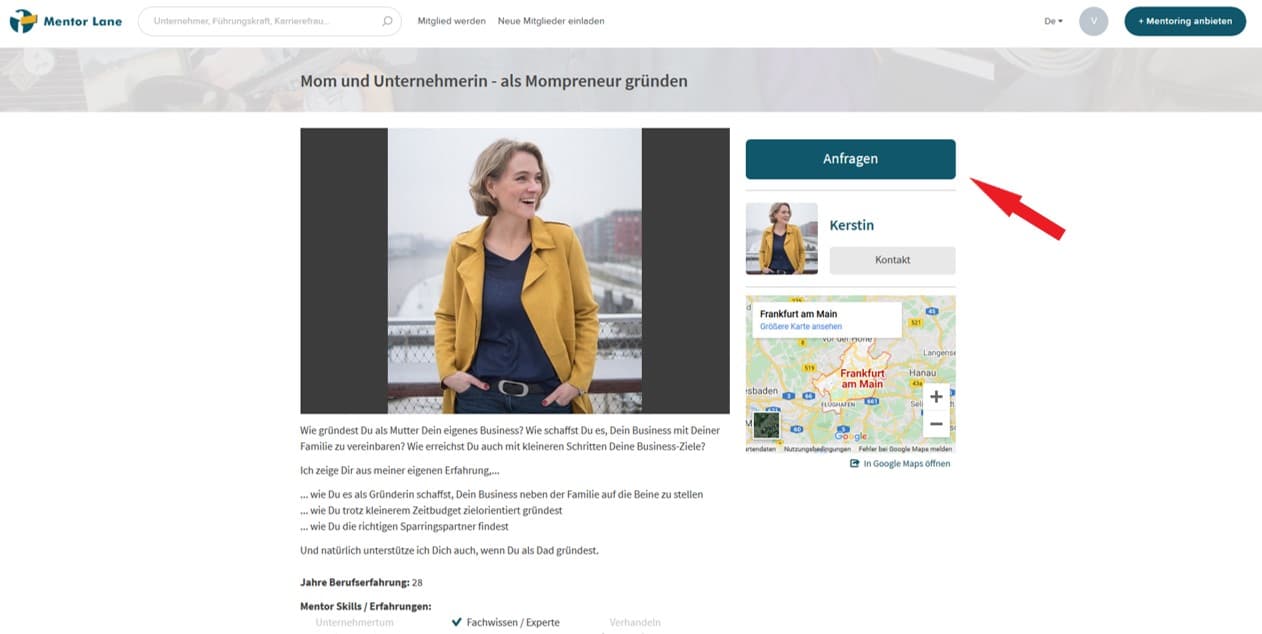 4. Find your Mentor
a. Look for mentors who suit your needs
Use the search tool on the left side of the website to look for mentors on our platform. You can screen potential mentors by skills, industry, mentoring offerings, availability, and language. Additionally, you can use the map function to find mentors close to you!
b. Choose up to three mentors
You have found mentors who fit your needs? Visit their profile pages to find out more about them and the challenges they have met. You can also see which kind of mentee a mentor can support and how often they would meet with you. If a mentor matches your profile, you can send them a message to ask for their support as a mentor. They will get back to you on your request within four weeks!
c. Personal Matching und Headhunting Mentees
No worries, you don't have to click through the profiles of all of our fantastic mentors! If you've booked our care program, we will manage your search for you and get you in touch with your best mentor on our platform. If you've decided on the VIP program, we'll even start an individual, global headhunting that's targeted exactly to your needs to find the perfect mentor for you!
5. Start your mentoring relationship

After you've sent your mentoring request, you and your mentor have decided that you'll work perfectly together? Awesome! You can now go on to organize your first meeting. We will of course be there to support you from the very first second, whether you need prep questions or are drafting a mentoring agreement. If your first meeting is a raging success, you'll go on to achieve your goals together with your new mentor!
Short and sweet – the most important things about finding a mentor on my.mentorlane.com:
Complete your profile where you can find all your mentoring relationships and transactions

Use our search tool to find the perfect mentor for you on our platform


Send a request to the mentors you've chosen and start your new mentoring relationship!