1. Interested in joining Mentor Lane as a Mentee?

You want to grow personally and professionally? You're looking for someone with a wealth of experience who can help you with difficult decisions? Then you'll fit right in at Mentor Lane! We use our platform to connect mentees to mentors from a broad variety backgrounds and with diverse experiences. We take care to find the best match possible for you so you derive a maximum benefit from your mentoring relationship!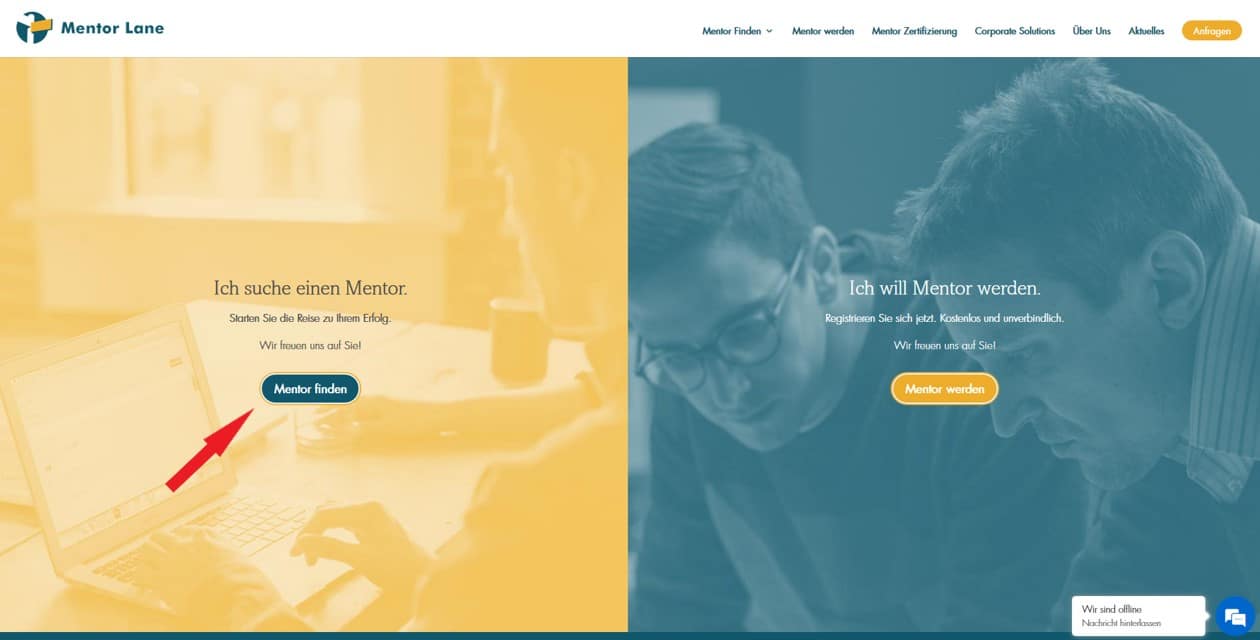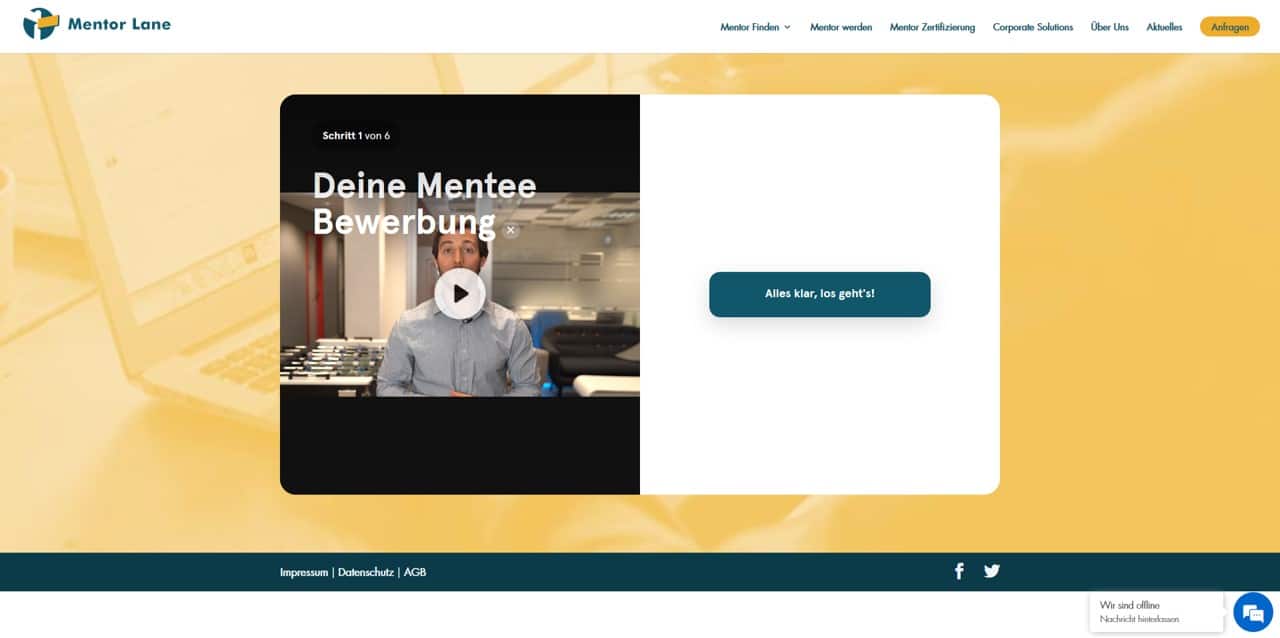 2. Video Application
All of our Mentees and Mentors are evaluated by Mentor Lane. As a Mentee, you can apply here with a short video presentation of yourself. Tell us who you are and why you want to have a mentor. Which kind of mentor are you looking for to achieve your goals? You can add small texts or links to external content to give us a better idea of how you will fit into our community. We will find then help you find the mentor who is best equipped to help you with your challenges!
3. Evaluation and Confirmation
We will get to know you better through your application and get in touch with you soon. Following a successful application, we will send you an email with a personalized invitation code to access the platform. You can then start to create your profile and become a part of our community!
Short and sweet – the most important parts of the Mentor Lane application process:
Apply by sending us a short video presentation of yourself

Add some context to your application through explanatory texts or external links


Decide which of our options (basic, care, or VIP) best fits your needs!